Just SB represents a range of organizations at various capacities involved in economic mobility, grassroots organizing and power building, community development, and racial equity work in San Bernardino and the broader Inland Empire region.
Mission Amplified worked with existing brand guidelines and design assets to translate a visual style to the web, launching a new website for Just SB in 2023.
Web Design & Development
Mission Amplified conducted stakeholder interviews as preparation for a full website redesign. Over the course of a couple months, the entire site content was mapped, re-strategized, and re-imagined for the new website.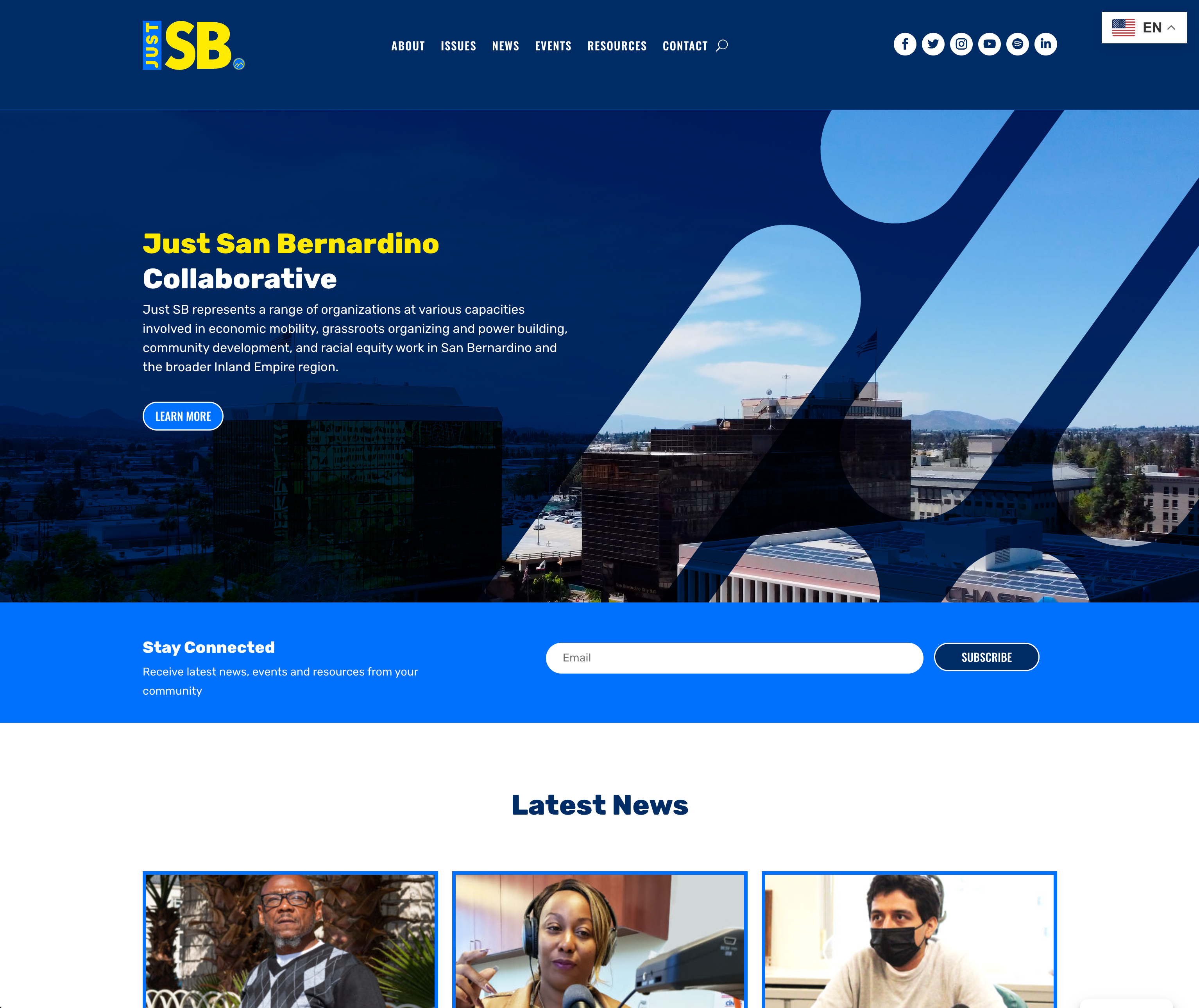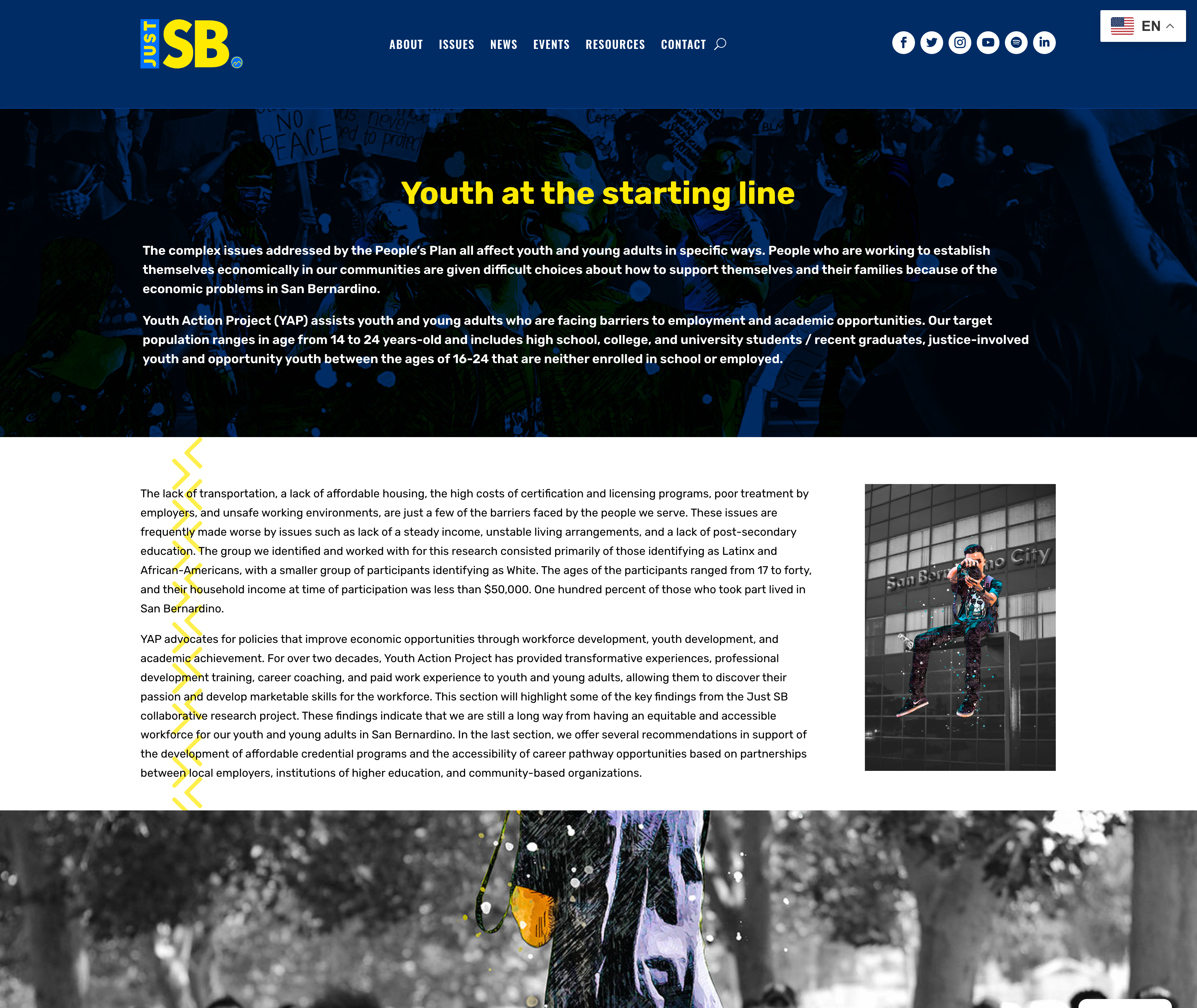 Adapting Print for Digital
One huge advantage for the project was being able to adapt the strong visual language of the existing print assets for Just SB to a digital format.